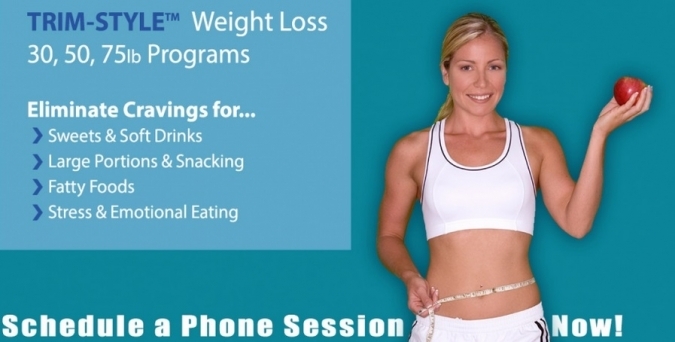 YOU'VE NEVER LOST WEIGHT LIKE THIS!! BEHAVIORAL WEIGHT LOSS BY PHONE SESSIONS…
Trim-Style Behavioral Weight Loss consist of 1-10 private or conference call sessions. This no-diet personalized weight release program can be done any where. It targets and eliminate cravings for sweets, fattening foods, overeating, fast food, eating too fast and late night snacking.
This behavioral weight loss and coaching program has been utilized for years to assist diabetics to get control of their blood sugars and A1C. Trim-Style can address lifestyle aspects of physical health that cannot be addressed with medication.
Because these phone support sessions empower you with psychological techniques and strategies, you will learn how to naturally: increase desire for healthy food, water, drive for exercise and stop procrastination.
Many people struggle with regaining weight throughout the years because they never addressed their issues at the source. Stress and emotional eating can start in childhood or become associated with trauma or a relationship problem. It will not go away with willpower or relentlessly judging yourself. We can design phone sessions that uniquely target eating from boredom and depression, eating from reward and comfort as well as preventing sabotage and relapse.
Use your mobile. We are private, convenient and effective wherever you are.